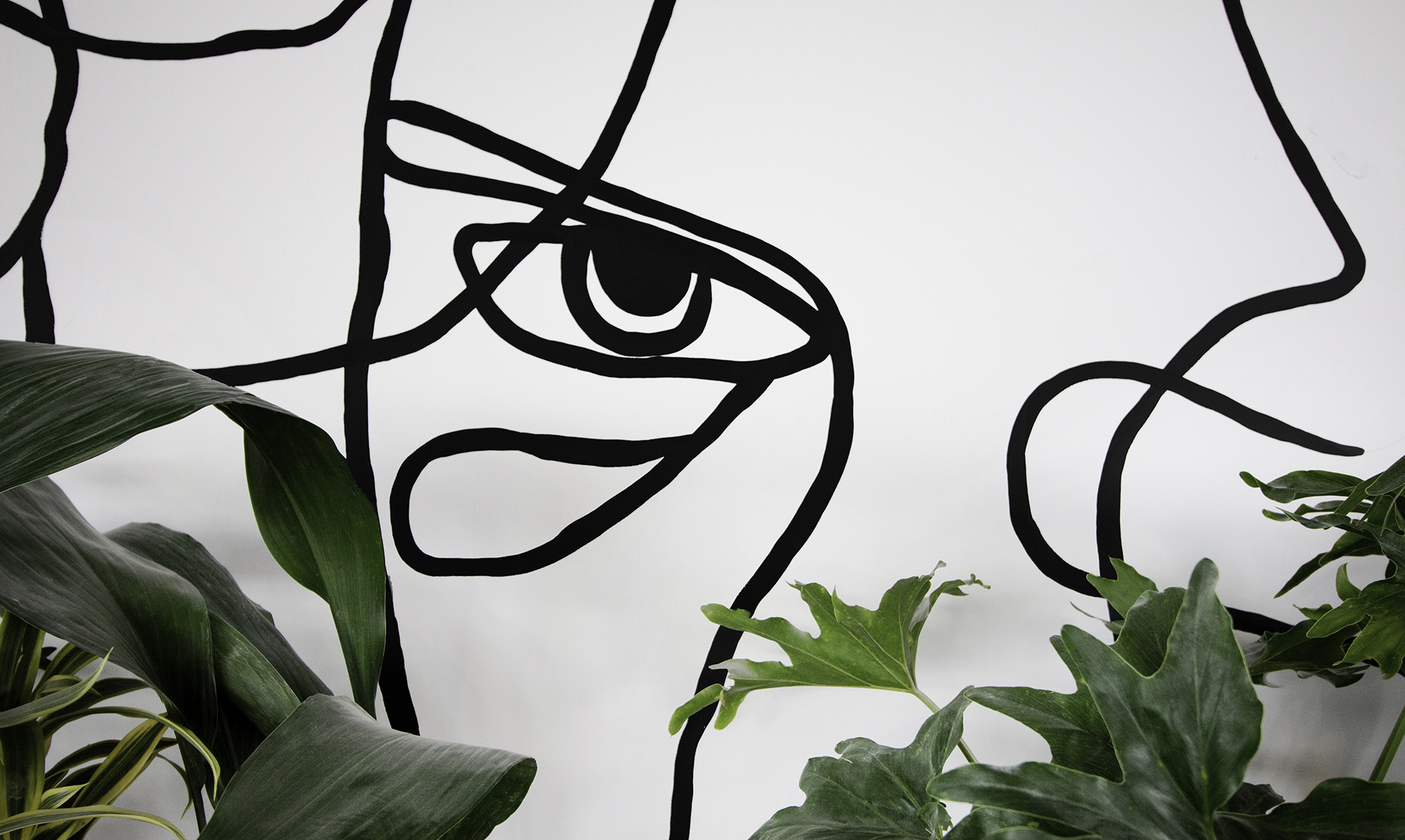 For the evolution of this level at Interprotección´s headquarters, a casual setting where communities can gather, socialize and collaborate was developed.
Besides unifying the color scheme in order to create a calmer ambience, a site-specific mural by Mexican artist Rocca Luis César was integrated into the open cafe space.
The visual narrative and the fantastical tales behind the human figures are a key component in Rocca´s work. Inspired by ephemeral encounters with people, his anonymous silhouettes transmit experiences about life and its´ nostalgia while refining his continuous line technique. Knowing that this artwork would interact on a daily basis with its spectators the artist wanted to convey a feeling of harmony while opening up a dialogue with the colors and shapes of the space.
Commission Artist: Rocca L. Cesar.

Architecture: spAce Arquitectura.

Art Advisory & Visuals: Pentagono.

Lighting: LUA.

Construction: GIA.

Project Manager: Colliers International.

Furniture: Herman Miller / Steelcase.

Photography: Pentagono.